BLOG TOUR ~ Say My Name by J Kenner
New York Times bestselling author J. Kenner kicks off a smoking hot, emotionally compelling new trilogy that returns to the world of her beloved Stark novels: Release Me, Claim Me, and Complete Me. Say My Namefeatures Jackson Steele, a strong-willed man who goes after what he wants, and Sylvia Brooks, a disciplined woman who's hard to get—and exactly who Jackson needs.
I never let anyone get too close—but he's the only man who's ever made me feel alive. Meeting Jackson Steele was a shock to my senses. Confident and commanding, he could take charge of any room . . . or any woman. And Jackson wanted me. The mere sight of him took my breath away, and his touch made me break all my rules. Our bond was immediate, our passion untamed. I wanted to surrender completely to his kiss, but I couldn't risk his knowing the truth about my past. Yet Jackson carried secrets too, and in our desire we found our escape, pushing our boundaries as far as they could go. Learning to trust is never easy. In my mind, I knew I should run. But in my heart, I never felt a fire this strong—and it could either save me or scorch me forever. Say My Name is intended for mature audiences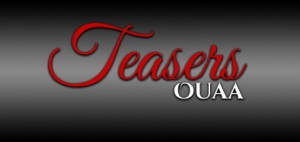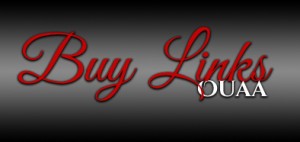 **
*ARC provided in exchange for an honest review - Jacquie / Scandalous Book Blog***
This is a spin off from the Stark trilogy but could be read as a stand alone. However if you haven't
read Release Me and the others in the series you need to one click immediately.
The main characters in this book are the architect we met in the last novella and Starks PA.
Stark industries are renovating an Island and Sylvia must get the enigmatic Jackson Steele on board
to secure funding and get her dream job.
The problem is these two have a past together that ending badly and to get Jackson on board Sylvia
has to put aside her past and her fears.
J Kenner is one of my favourite authors and The Stark Trilogy is one of my go to books when I need a quick Damien fix. I was a little worried I'd be disappointed by In Jackson we have the ideal man.
He's all Alpha male but also still likable and hiding secrets of his own.
I really can't wait for the next book as the ending left me knowing less about Steele than before and I can see a few problems between him and Stark. I really hope Sylvia gets the HEA she deserves as
well but think we have a lot more angst to go through first.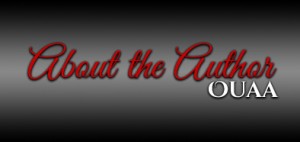 J. Kenner (aka Julie Kenner) is the New York Times, USA Today, Publishers Weekly, Wall Street Journal and International bestselling author of over seventy novels, novellas and short stories in a variety of genres.
Though known primarily for her award-winning and international bestselling erotic romances (including the Stark and Most Wanted series) that have reached as high as #2 on the
New York Times
bestseller list, JK has been writing full time for over a decade in a variety of genres including paranormal and contemporary romance, "chicklit" suspense, urban fantasy, Victorian-era thrillers
(coming soon), and paranormal mommy lit.
Her foray into the latter, Carpe Demon: Adventures of a Demon-Hunting Soccer Mom by Julie Kenner, has been consistently in development in Hollywood since prior to publication. Most recently, it has been optioned by Warner Brothers Television for development as series on the CW Network with Alloy Entertainment producing.
JK has been praised by Publishers Weekly as an author with a "flair for dialogue and eccentric characterizations" and by RT Bookclub for having "cornered the market on sinfully attractive, dominant antiheroes and the women who swopn for him." A three time finalist for Romance Writers of America's prestigious RITA award, JK took home the first RITA trophy awarded in the category of erotic romance in 2014 for her novel, Claim Me (book 2 of her Stark Trilogy).
Her books have sold well over a million copies and are published in over over twenty countries.
In her previous career as an attorney, JK worked as a clerk on the Fifth Circuit Court of Appeals, and practiced primarily civil, entertainment and First Amendment litigation in Los Angeles and Irvine, California, as well as in Austin, Texas. She currently lives in Central Texas, with her husband, two daughters, and two rather spastic cats.