{{REVIEW}} SLOW PLAY {RULES #3} BY MONICA MURPHY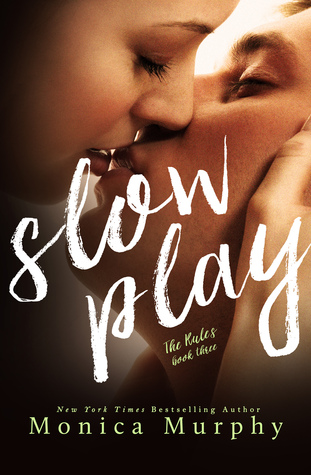 http://amzn.to/1MtZpM6
**
*ARC provided in exchange for an honest review - Jacquie / Scandalous Book Blog***
When former society princess Alex is left penniless and her parents are jailed she finds herself at university and making new friends Tristan Preston represents everything she hated about her former life and despite trying to avoid him she finds herself attracted to the manwhore.
After watching all his friends hook up and fall in love Tris is determined not follow in their footsteps and uses woman for sex whilst avoiding the pitfalls of love until he meets Alex and then all bets are off.
I was waiting for Tristan's story as he was so adamant love wasn't real and treated the others so badly. I was hoping the girl who finally tamed him would be awesome and Alex is everything I hoped for and more.
The dynamic between these two was wonderful, especially as they both tried so hard to push against each other. The book was witty, sexy and very well written I have loved the whole series and I am hoping that this one isn't the end.