RELEASE DAY BLITZ AND REVIEW - FATE BY KT FISHER

Book: Fate
Author: KT Fisher
Series: Kings Of Rebellion MC #3
Genre: MC Romance
Cover Design: Francessca's PR & Design
Synopsis
*WARNING!*
If you haven't read any previous books in this series, this blurb contains spoilers.
Elise used to think that future was with Bomber, she thought she would become his Old Lady and live happily ever after with a few biker babies. However, Elise quickly had to accept that her dream was over when Bomber told her he was moving to America with his father. She accepted it, with tears and upset, absorbing the fact that her life would take another path that she originally dreamt. But Elise's life dramatically changed when she was kidnapped by the Devil MC and there, in her horror was Bomber. He helped her family bring her back to safety with her new found friends, Lauren and Natasha.
Now though, he's decided to move back to England and re-join her father's chapter. Bomber is back in her life and Elise has no idea how to manage that reality. Her brother, Scrappy doesn't want her anywhere near him, but Bomber won't let her go that easily.
Elise may believe that what they long ago had is over, but he doesn't. Bomber wants her back, and he's making that very clear.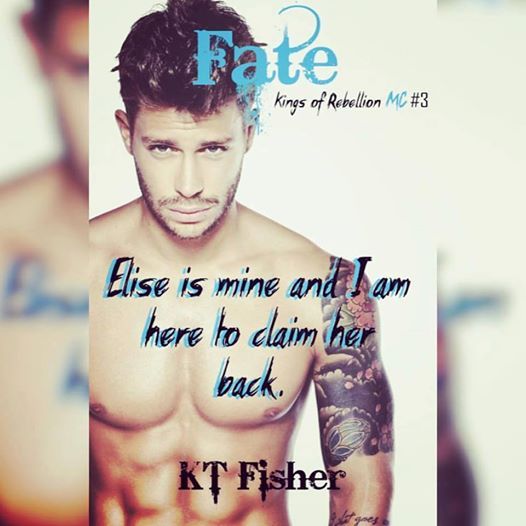 Purchase Links
Other Books In The Series:
Karma (Kings Of Rebellion MC #1)
Envy (Kings Of Rebellion MC #2)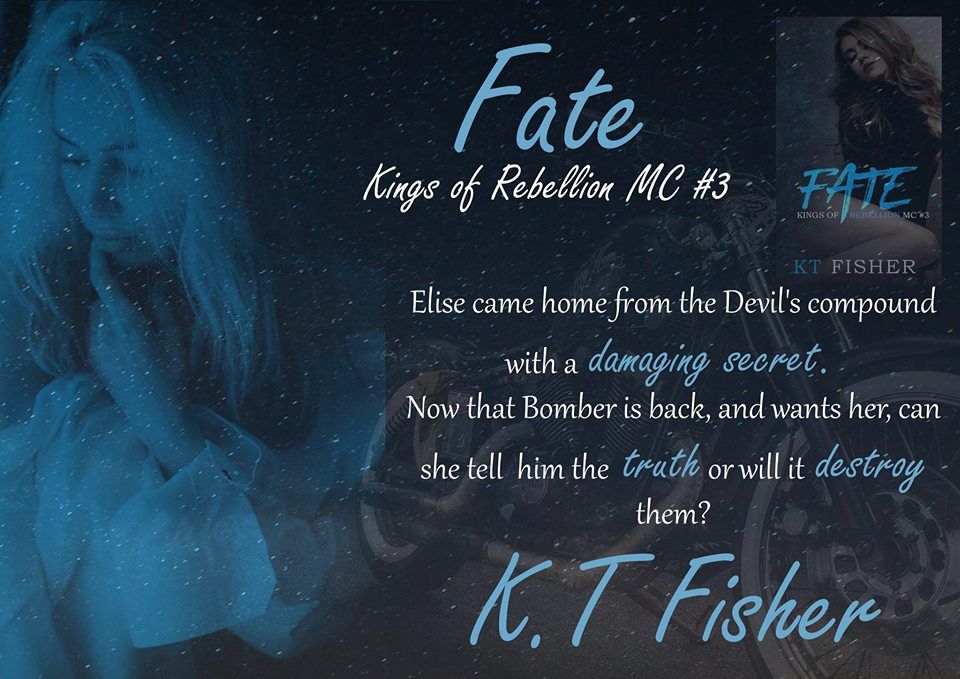 Michelle's review
Another great read from K T Fisher, I love getting an ARC from this author as you know you are never going to be disappointed and that you are going to fall in love with another member of the Kings Of Rebellions all over again !
Bomber and Elise's story isn't your classic love story , they have got a lot of history to deal with and to try to move on from if they ever have a chance of the happily ever after.
Elise can not forgive Bomber from walking out of her life and leaving her heartbroken at a young age, she never got over Bomber and has had to shield her heart from never getting hurt again and that includes from Bomber himself when he comes back into her life after helping rescue Elise from the Demon himself.
Bomber is not giving up, he will make Elise his old lady ! The chemistry between them hasn't faded in the absence of each other but secrets are hanging between them threatening any future they may have, Elise knows she has to come clean but she doesn't know how Bomber will cope with the truth of what she has been through, how will he still be able to love her once he knows ?
I loved Bomber and Elise story, I don't want to give away any spoilers so I cant go into any more detail but its a brilliant read that you wouldn't want to miss out on, the Kings Of Rebellions are one big family and you will love them all individually especially the HOT biker men and the way they protect their own will have you wanting a rebellion all for yourself !!
About The Author
K.T Fisher is a British romance author. She was born and raised in Nottingham, surrounded by her family. Now, she has two daughters of her own and decided that she needed to live her dream to inspire her children.
K.T Fisher mostly writes about hot, delicious men. Her books are packed with hot suspense and thrilling dangers, add her signature erotic scenes and you have a steaming romance that you have to read.
Ever since K.T Fisher released her first book, Rockstar Daddy she hasn't been able to stop and has since released many books that are loved by many.
If K.T Fisher isn't writing, she has her head buried in a book. She loves to hear from you, so feel free to contact her.
Stalk KT Fisher